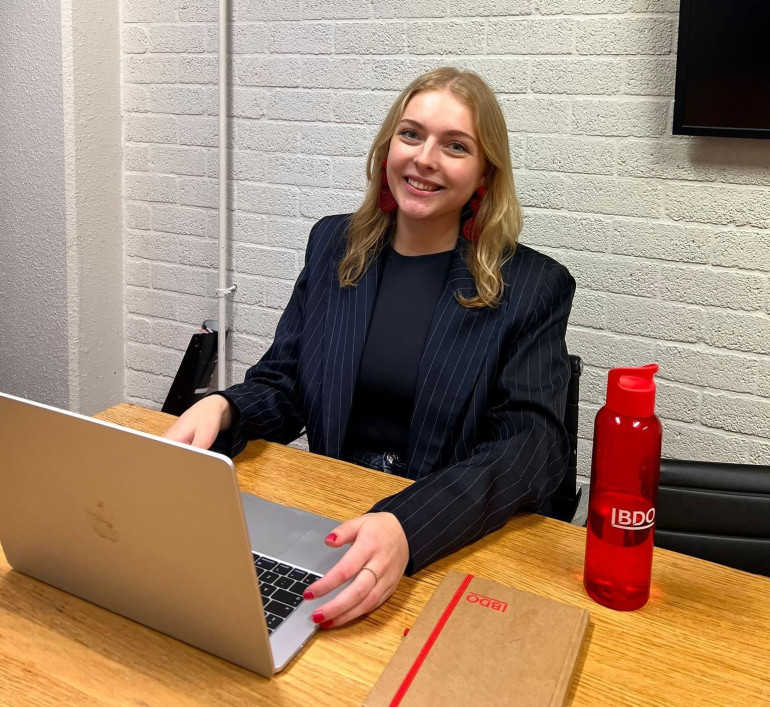 Iris Intern WO (Research) BDO
Last year, I had the opportunity to organize the Erasmus Recruitment Days. During the event, I attended the BDO Company Dinner, where I had the chance to engage in inspiring conversations with BDO employees. It was during this memorable evening that I gained a profound impression of the company.
Furthermore, I had the pleasure of speaking with Maud, the recruiter from BDO, who kindly invited me for a coffee at their office. It was during this conversation that I realized the company and I were the perfect fit. Not only in a professional manner, but also culturally, as I was deeply impressed by BDO's open and welcoming atmosphere. This conversation ultimately led to my application for a thesis internship and, subsequently, my involvement in audits while working on my thesis. I've grown and learned so much during this experience.
Hopefully, the Erasmus Recruitment Days can be just as meaningful for all of you as they were for me.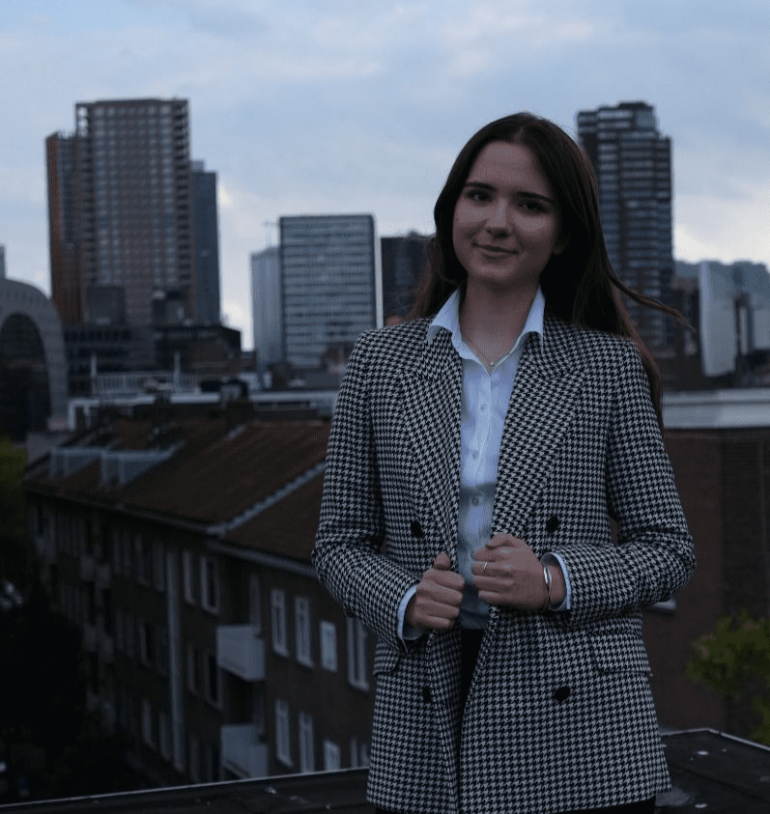 Teodora - Financial Compliance Intern DOW
During Erasmus Recruitment Days earlier this year, I attended a workshop and a pub quiz organized by Dow Chemical Company. The workshop was quite interactive and fast-paced, which is what I like in the work environment. Right there, I knew I wanted to work in a company like Dow. I introduced myself to a few specialists from the finance department and one of the recruiters. Everybody was extremely friendly and helpful, and offered their contact for me to reach out. At the pub quiz a few days later, I got to chat with some of the finance leaders for Benelux, who were very approachable and enthusiastic to meet students.
After the Erasmus Recruitment Days, I decided to ask one of the finance specialists for a coffee chat to get to know more about the organization of the company and what is expected of interns. I applied to one of the vacancies, and after the initial selection and 2 interviews, I got my offer.
The process was super smooth and straightforward. Thanks to the ERD, I managed to find the right fit for my summer internship. The internship itself was a wonderful experience. Dow has a very open culture, where everyone is open to support you, even the most senior leaders.
At the ERD, there is truly something for everybody, so I highly recommend attending!